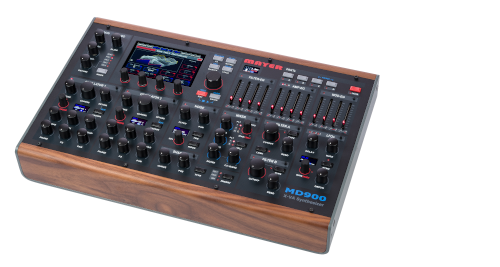 We are thrilled to unveil the latest evolution of our XVAOS, meticulously crafted to exceed the expectations of our valued users. This update is the result of listening to your valuable feedback and wishes, ensuring that we deliver a truly extraordinary musical experience.

Go to Support PageGo to Support Page

Reviews, Interviews, Rankings and more ...
Presentation of the VIBES XVA Stage Synthesizer:
The
VIBES XVA
is a stage synthesizer, multitimbral with 4 parts. A polyphony of 16 up to voices are shared by the 4 multi-timbral parts. All of these 4 parts have their own effect stack [Mod-Delay (flanger, chorus, vibrato), Reverb, Tube-AMP, EQ, LP-Filter, DYNAMIC (Limiter) , Stereo Delay ...].
The overall audio path is stereo. Rationally, the oscillator, mixer filter, amps and effects are all in stereo.
Four independent arpeggiator und step sequencer assigned to each of the four synth parts. The trigger sequencer may trigger the built in transient sample player (Drum Kit .wav) or send triggers to MIDI-Out (USB-DIN or USB-MIDI).
Clip-launcher give full control overall sequencers and arpeggiators. Optimal for DJing and live acts.
VIBES X-VA Synthesizer